Signature Seamless
DETAILS:

Snug fit
Reversible neckline
Laser-cut sleeves
95% TENCEL®, 5% LYCRA
Made in Canada 

Featuring our signature Sweat-Secret™ Fabric Technology, this classic style is basically asking to be worn every single day. Laser-cut sleeves lay flat against your arm and three nude tones make it practically invisible under blouses and dresses. TENCEL® has an amazingly soft, fluid feel on your skin - think bamboo, but better! A hint of stretch and means this nude undershirt hugs the body just right.

Short Sleeve Nude/Invisible Undershirt

The perfect business crew neck undershirt. The NUMI Signature Seamless undershirt is similar to the popular Albert Kreuz men's invisible business undershirt but designed specifically for women. The Almond undershirt is a nude-beige/flesh color, with short sleeves and a low neckline to fit properly under any blouse. Great for basic layering, very comfortable, and not visible under your top—you may even forget you're wearing this short sleeve nude/naked undershirt for women!

Questions about the fit? View our Size Guide!

Solve the "sweat-situation"

High-performance Fabric Protection

Each NUMI undershirt is features our signature Sweat-Secret™ Fabric Technology panels in the underarm area that wicks and absorbs moisture away from your body.

Absorbs Moisture to Prevent Stains


NUMI's innovative high-performance fabric features a one-way moisture transfer system that prevents sweat from seeping through and staining your clothes.

Sweat-Secret™ Fabric Technology is made of all natural patented fibres and is lightweight, breathable and quick drying. The technology is in the yarn, which means no matter how often you wash it, it won't wash out like other synthetic performance fabrics.

Our Bestsellers
Slideshow
Other top rated products
4.8
4.8 star rating
4.8 star rating
390 Reviews, 3 Q&As
Thank you for posting a question!
Please click on the link in the confirmation email we just sent you to submit your question.

Your question will appear on the site once someone answers it.
Filter Reviews
Size
Fit
Colors
Pads
Sleeves
Length
Quality
Smell
Weight
Cut
Fabric
Problem
...
Weather
Material
Feel
Crop
Protection
Neckline
Style
Top
Neck
Solution
Tops
Temperatures
5.0 star rating

4.0 star rating

3.0 star rating

2.0 star rating

1.0 star rating
Well I'll be... it does actually work! Years of Self-Consciousness gone.
Review by Lou L. on 12 Aug 2019
review stating Well I'll be... it does actually work! Years of Self-Consciousness gone.
I have done EVERYTHING over the years to combat my pit wetness and the ensuing wet spot I carry around all day at work, during presentations, out for date night, and during times of stress. I have even stuck maxi pads on my shirts and sewn in pieces of fabric. I was, of course, skeptical, but here I am at work wearing my new Numi and it has completely worked for me. I had to save up for it but it actually was worth it.

I will say that after 8 hours, because I'm a heavy perspirer, it starts to show up on my outer shirt but if I plan ahead correctly, I can get through my day staying dry on the outside. Nobody knows about my secret passenger!

I like that the sleeves don't have seams so it doesn't show through my outer shirt or sweater. I do think the shirt is too long. This would be my only amendment recommendation. If you pull it down all the way, the seam line shows across your lower legs through work pants and looks funky so I have to just pull it up and scrunch it up into my belt/waist area. Not uncomfortable that way but it's a lot of extra fabric. The alternating scoop and high neck is great although I don't wear low back shirts or dresses but for those that do it's a great feature.

I don't feel too hot wearing an extra shirt. I was concerned about that (increased warmth means increased sweat) but it is not hot to wear and the material is quite breathable, really soft, and doesn't feel constricting.

Lastly, I have washed it once using mild detergent in the bathtub and then laid it out on a sweater rack to air dry. It dried perfectly without changing shape, stretching out, or otherwise showing fabric wear after water/soap immersion. I noticed the armpit pads will start to stink before the rest of the shirt is ready to wash but it dries overnight so it'll be ready for the next day no problem.

For those that can afford it, I say this is a garment that will change your day as you can finally lift your arms without showing the world your wet patch! I'm thrilled.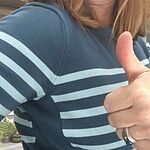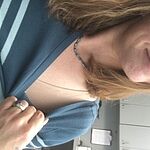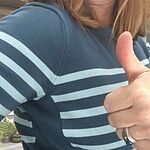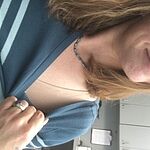 On Signature Seamless
K
Kristen B.
5.0 star rating
amazing, versatile, 100% protective for
Review by Kristen B. on 18 Apr 2019
review stating amazing, versatile, 100% protective for
amazing, versatile, 100% protective for my nice work clothes that are no longer ruined!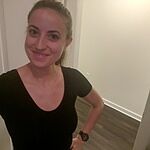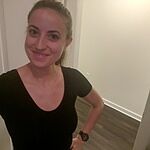 On Signature Seamless
B
Bonnie B.
5.0 star rating
At last!
Review by Bonnie B. on 2 Jun 2019
review stating At last!
I've need this my whole life! I bought one and then several more. Of course, I shared the good news with my co-workers and they are all excited about these shirts too. I love that not only are my nice shirts saved from pit stains, but I feel 'dry' all day long - even when I'm sweating. My arm pits would normally feel cold and clammy, but with these shirts I feel warm and dry (warm is good - I'm always cold at work even through my arm pits sweat). The shirts are comfortable and fit well. My dimensions are a little not standard, but the shirts stretch and fit nicely and they are adequately long (I have a long torso). The only tiny issue I found was the hem of one of the shirts started to come out after about 10-15 uses. Over all, love the shirts! I plan to order some longer sleeved ones for the winter.
On Signature Seamless
R
Rebecca R.
5.0 star rating
Game changer!
Review by Rebecca R. on 27 Dec 2018
review stating Game changer!
For years I've been frustrated that camisoles were the only option for women's undershirts. Don't clothing companies realize that women have armpits too?? Then I found Numi and I absolutely love them. They wash well, they're comfortable, and they're long enough to tuck in and smooth out everything under my clothes. I'll echo another review: I wish Numi made an undershirt with a wider neck opening. I wear a lot of boatneck and wide vneck tops, and they don't work with the existing Numi products. Please keep up the good work and continue to expand your line!
On Signature Seamless
M
Melanie M.
5.0 star rating
Not just for under blouses!
Review by Melanie M. on 29 Jan 2020
review stating Not just for under blouses!
When I first saw an ad for these they were being marketed for use under silk blouses, but I've found I'm using mine a lot more under my cashmere sweaters to spare them from having to be cleaned so frequently. Small size fits perfectly for 5'7" 125 lbs. Highly recommend.
On Signature Seamless
Q: Do these have pads in the armpits?
A: NUMI's sweat-secret technology is in the underarm gussets. They aren't pads per-say but are thicker sections of material that provide the sweat-wicking properties. They are relatively thin cotton-based gussets. They are thicker than the rest of the NUMI but still not thick.
Was this answer helpful?
1
0
Q: Do these also help with sweaty backs? I'm trying to decide if the crop would help with that or if I should skip the crop and get the shirt version.
If I wear a 10/12 - should I order a large?
A: Our sweat technology is in the underarm gusset. However, the whole NUMI does regulate body temperature because it's made from a natural fibre: Tencel. Please check out our size guide: (
wearnumi.com/pages/size-chart
)
Was this answer helpful?
0
0
Q: Can you please tell about washing/drying instructions for the best care?
Was this answer helpful?
0
0