Solve the "sweat-situation"
High-performance Fabric Protection
Each NUMI undershirt is features our signature Sweat-Secret™ Fabric Technology panels in the underarm area that wicks and absorbs moisture away from your body.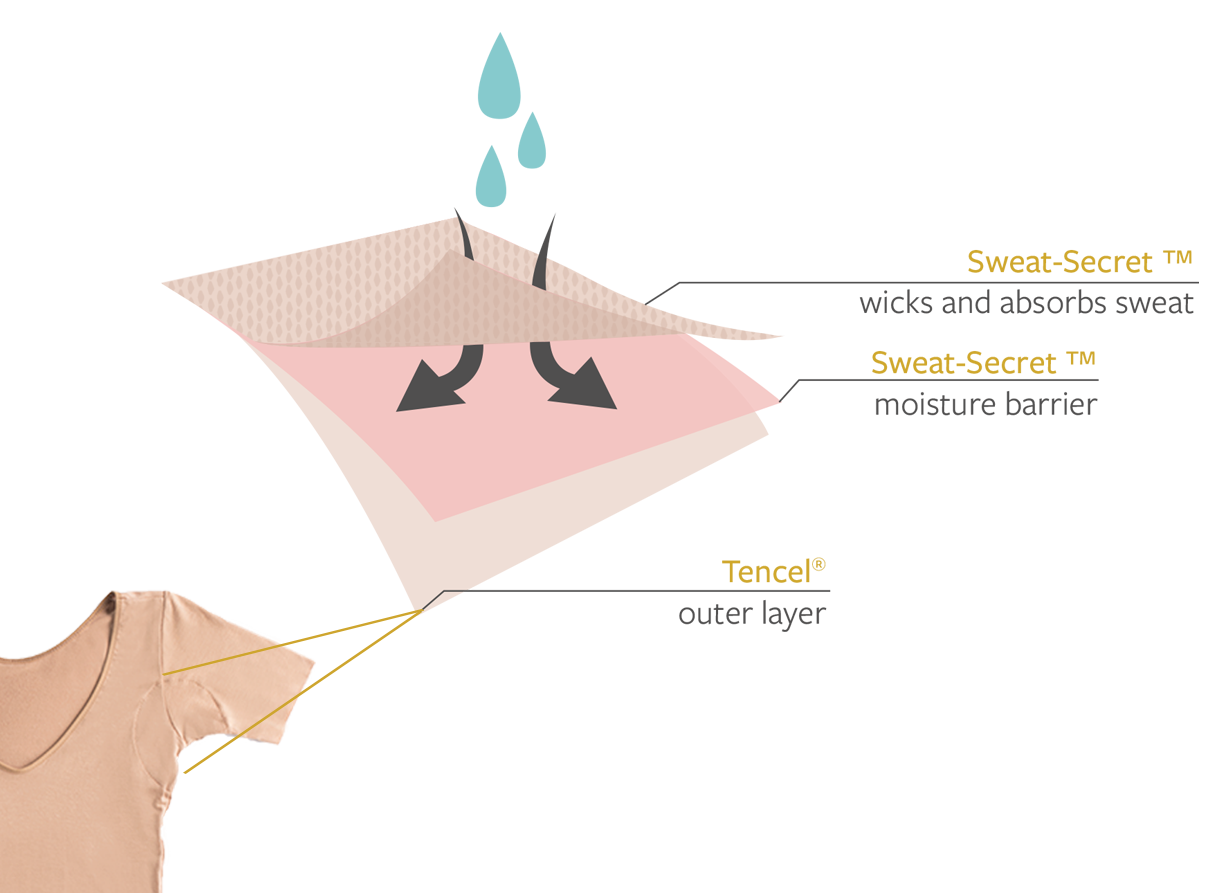 Absorbs Moisture to Prevent Stains

NUMI's innovative high-performance fabric features a one-way moisture transfer system that prevents sweat from seeping through and staining your clothes.
Sweat-Secret™ Fabric Technology is made of all natural patented fibres and is lightweight, breathable and quick drying. The technology is in the yarn, which means no matter how often you wash it, it won't wash out like other synthetic performance fabrics.